Do self-published indies really need an author blog? Yes, yes they do and I'm here to tell you 10 rock-solid reasons why.
I know that as a writer with precious time available for writing books it can feel like an unnecessary pain to write a blog and, more than that, it's a great deal of hard work.
Blogging certainly isn't always easy, but the rewards can be great. Think about it, blogging can help you attract potential readers who can get to know and love your writing style, build anticipation for your forthcoming books, hone your craft and network with other writers.
Still not convinced? Read on, my friend.
1. A blog helps you to stand out

​
If you set up a blog as an author, you are setting yourself apart from all those other authors who can't be bothered and don't have a way of keeping their author websites up to date and engaging for visitors. Standing out is vital in an increasingly competitive market.
To take this further, a great blog will set you apart from a mediocre one. This means you should define exactly what your blog is about and who it is for so you're consistent with your topics. It's also wise to blog routinely according to a schedule so that your readers know how often to expect a new post. Already blogging and not seeing much interest? Take a look at this post to find out why no one is reading your author blog (and what to do about it).
2. A blog can attract an audience
The goal for almost every author is to build a platform, but that is often easier said than done. What is it exactly that you're supposed to do to inspire people to follow you? Well, a blog is a good first step.
When you blog you are freely sharing with your readers. If they enjoy what you post they will come back for more and share your posts with their friends too. This is the beginning of a platform!
Blog links are a great way to entice social followers from Facebook, Twitter or Instagram over to your website, where they can learn much more about you and your books. This is far more effective than posting about your books on social media and begging potential readers to come visit your website to buy.
3. A blog allows you to build rapport and engagement
Wondering what to talk to your followers about? A blog can be a great point of conversation.
Many authors are put off from blogging as they fear writing a post that doesn't generate any interest, which for a writer is demoralising and, from a marketing point of view, feels like a waste of time. Of course a blog shouldn't exist merely to look pretty, it has to stimulate interaction.
You could write about a controversial topic and take a strong standpoint to encourage debate among your followers. If controversy isn't something you want to go near, then writing something useful, like a tutorial, that you know your readers will be grateful for may be a better way to go. You can be informative about your writing process or share something you've discovered during research for your writing.
Whatever you write about, encourage discussion in the comments or on social media so that you can start to build rapport with your audience and increase their engagement. If you're not sure how to to write a blog that encourages engagement, check out these 5 ways from The Daily Egg.
Engagement is important, as it is engaged readers who will sign up for your emails or buy your books. These readers are actively interested in you and what you have to say, meaning they are getting to know, like and trust you, which is an important step towards buying from you.
4. An author blog lets you tell your story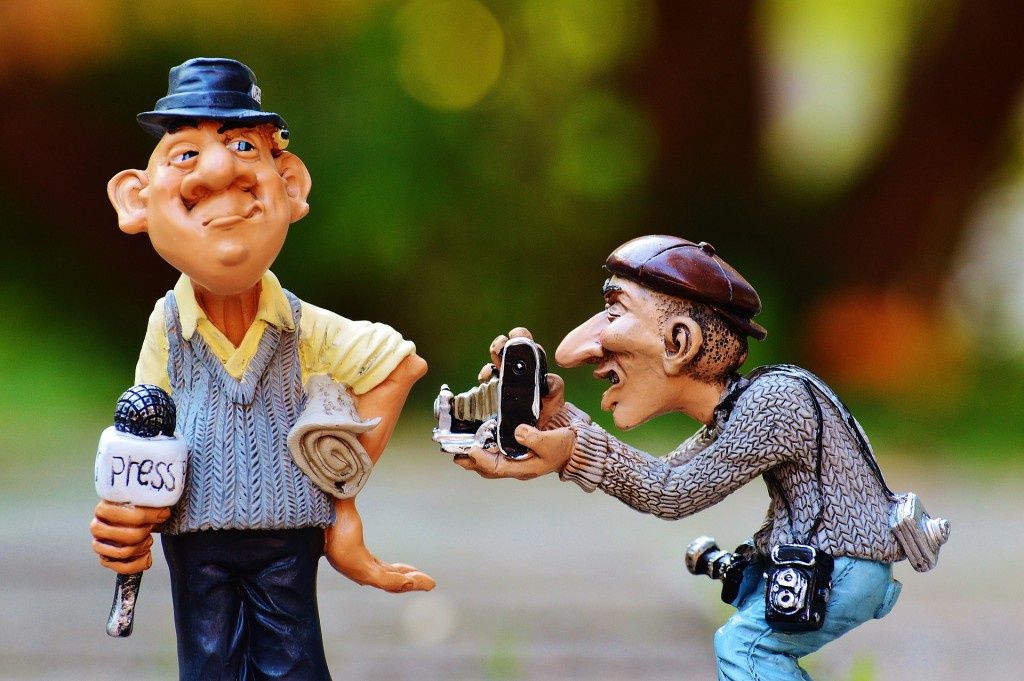 ​
Your blog is the perfect place to let people get to know you, the author, as well as your writing style, books, characters, settings or anything else you want to share. Why are you the best person to tell your story? Let the world know on your blog.
Getting the attention of national media can be a huge challenge for self-published authors without a publisher or publicist behind them. If you decide not to bother, you will need to focus on building your platform to generate interest in your book; a blog is a great way to start.
And if you do choose to hire a publicist or to pitch the media yourself, they will still want to know about your platform and will be more interested in you if you can tell them you have a popular blog. It's not an either/or option, a blog is a good idea either way.
5. A blog can help hone your writing skills
I'm often surprised by how few writers like the idea of blogging. Perhaps it's because you only want to write when it's for your novel, or whatever project you're currently working on, and not waste time with anything else. Maybe it's because you fear exhausting your writing energy, if that's possible. Or maybe it's because you only like to write when the muse strikes and don't feel able to commit to a blog.
Whatever your reason, or excuse, put that to one side and consider the benefits instead. Not just for book marketing and platform building, but for your writing too.
How many times have you been advised to develop a daily writing habit? How often have you been told to practise writing?
Frequent writing can help you hone your writing skills and keep writer's block at bay.
I'm not suggesting that free writing or rambling rants should fill your blog, but the more you write the more writing experience you will gain. Plus, committing to a blog will also help you hone the discipline that every writer needs to write regularly.
A blog is a great place to try out new writing styles and techniques. You can even ask your readers for feedback, so you'll get an idea of whether what you're experimenting with is something to include or not in your next book.
6. A blog can be a showcase for your talents
Taking this idea one step further, you can use a blog not simply to practise writing, but to showcase your writing skills. Flaunt your ability to captivate readers with elegant prose or impress visitors with your knowledge of a particular place or subject you've been researching.
When your blog visitors discover that you have something great to offer, whether that be wonderful writing or knowledge to share, they will never want to miss a post and will be itching to buy your next book!
7. Readers will opt in to your emails from your blog
What should you do with those evangelising fans of your blog? Ask them to sign up for your emails of course!
You already know how important it is to be growing an email list (if you don't, be sure to read this post from Jeff Goins) and a blog is one of the best ways to attract sign ups.
If you're put off marketing your books because you don't want to come across as a pushy salesman, start writing a genuinely engaging blog. People will sign up to ensure they never miss a post because they love your blog, and that means there's a good chance they'll love your books to. I should think they'd at least appreciate the chance to hear about them, even if in the end they choose not to buy.
Your subscribers won't mind if they occasionally receive an email telling them about your books for sale alongside notices of your latest blog posts. That's not being pushy, it's simply telling your fans about what you're up to.
Be sure to have prominent sign up forms that make it easy for readers to sign up to your emails from any blog post.
8. A blog drives traffic to your author website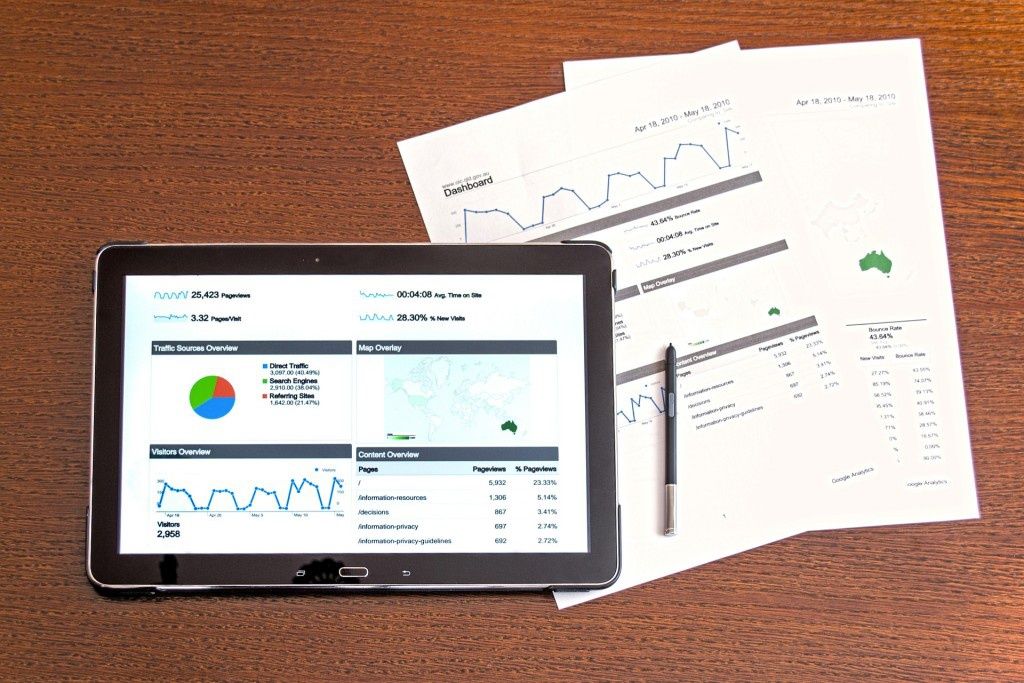 ​
How can you encourage more visitors? You guessed it, with a blog.
Regularly updated websites, ie ones with a blog, are crawled more often by search engines and will appear higher up in search engine results, meaning a website with a blog is more likely to be found by someone searching using Google.
In addition, a blog gives you something to post about on social media and invites your followers to come over to your website to take a look. Meaning more traffic from social networks!
Plus, if your blog is good, others will want to link to it. Those incoming links are another signal to Google to rank your site higher, plus you're more likely to be found by people who come across one of those links to your site.
9. Your blog should be the hub of your online activity
When you're on social media you should be being, well, social. That means sharing other people's content more than your own and joining in with conversations. That said, you will want to share your content too.
A mistake I see many authors make is to try to sell their books via a tweet or Facebook post. This not only looks a little bit desperate, but is very unlikely to work. How many times have you seen a book or product in a tweet and clicked straight through to buy? I'll bet never.
So what should you do instead? Share something interesting and of value and that doesn't require much commitment from a reader. An intriguing blog headline will entice someone to click through to your blog. They may not sign up to your emails at first but if they find themselves landing on your site frequently eventually they will. That's when you can start to form a more serious relationship and introduce your books.
As with anything in life, don't expect too much too soon. Make your blog the hub of your online activity and ensure everything you do online points back to it. It's a much wiser idea to grow your blog traffic than build your author platform on a social network that you have no control over.
10. Your author blog is a great ice-breaker
Although a blog offers fantastic opportunities for you to connect with readers, it can also introduce you to other writers. Whether it be in your blog's comments, via email or social media, you may be surprised at who you meet online and how quickly you become friends.
Writing, publishing and marketing books is hard work and can be a lonely business, so if you can make some writer friends along the way thanks to your blog, all the better. You may even decide to collaborate on marketing or to bundle your books into a boxset.
I won't make any promises about where blogging could lead you, but keep an open mind. You never know who you may meet or what opportunities may present themselves as a result of your author blog.
So what's stopping you?
It strikes me that the reason authors don't enjoy blogging and therefore struggle to stick with it, has nothing to do with enjoyment of writing or writing ability. Instead it comes down to authors blogging because they think they have to, because that's what you're supposed to do to build a platform, which is something you need to sell books.
Looking at it this way is all wrong. Blogging should be fun, which it can only be if you're passionate about your blog topic and genuinely want to write something for people to read.
For blogging to work for you, and it really can, don't view it as a marketing tactic. See it instead as a way to hone your writing skills, meet and chat to other writers and your readers and as your corner of the internet where you can share everything about you the author and your books.
Already have an author blog? Share a link in the comments below, I'd love to take a look!